Join the Mama Circle and get your free Summer Solstice Guide.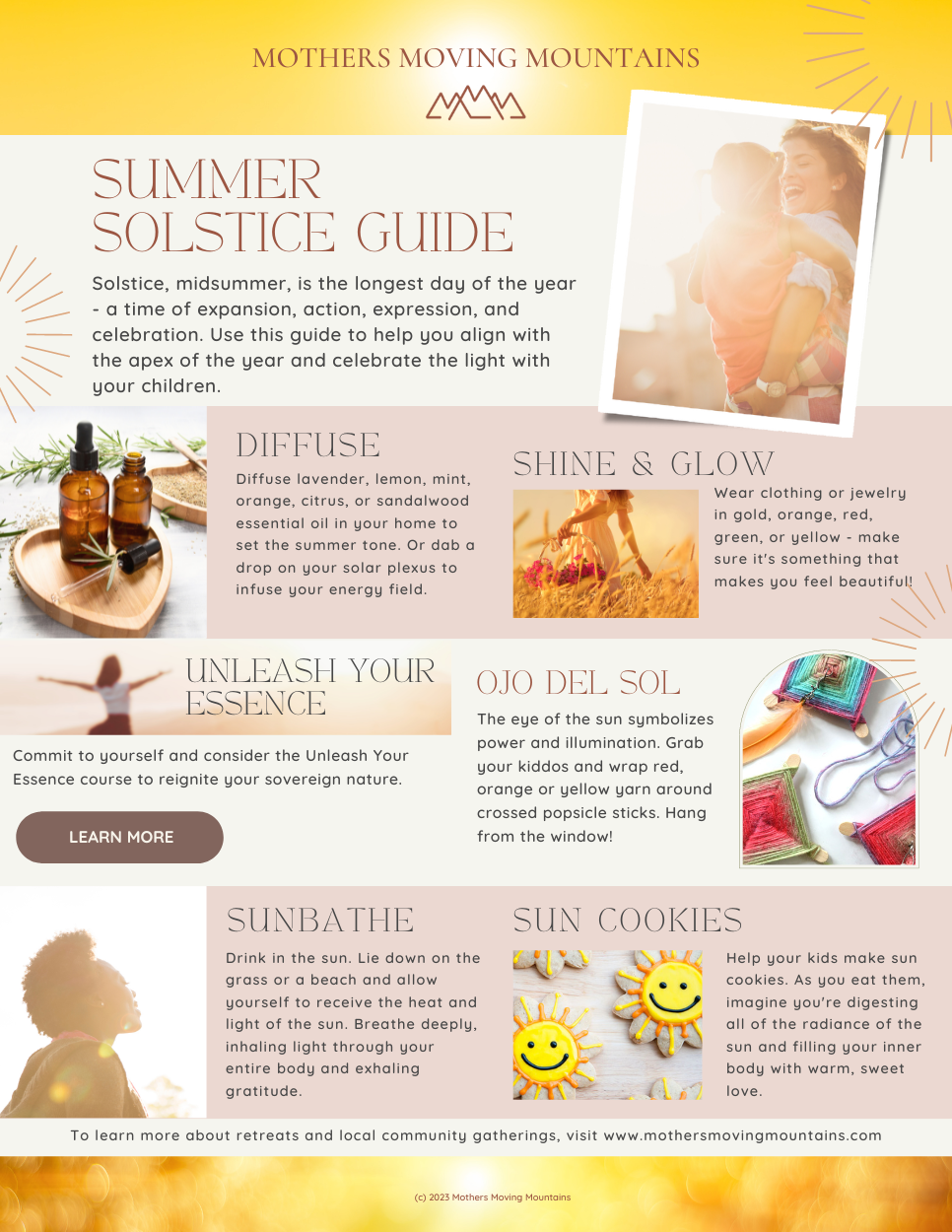 Connect with other soul-filled mamas
Sign up and join in:
Local workshops and mountain retreats
Connection (like real connection, no surface level stuff) with like-minded mamas for happy hours and other wild fun in the surrounding area
Powerful practices and strategies to keep you (and your kiddos) calm, cool and connected throughout the day
And so much more. Sign-up below and you'll receive a complimentary Summer Solstice Guide you can use on your own or with your kids to align with the rhythms of nature.
Motherhood can be intense. We need practices to stay aligned. We need to nourish ourselves with self-care. We need each other.
Mothers Moving Mountains is a community created for all mothers to be our greatest selves – to dance wildly, think freely, and embrace our inherent sovereign nature as women. Through retreats. community gatherings, amd virtual experiences, we provide a light and fun, deep and meaningful, safe and inspiring space for mothers of all races, religions, cultures and identities to come together with each other and their children to feel nourished, supported, and loved.