MOTHERS MOVING MOUNTAINS
SOULFUL RETREATS
RECONNECT TO YOUR RHYTHM
Mothers need a time out too. So often, our own sovereignty gets pushed aside in being a mother, a wife, and a leader. Retreats are dedicated time away for self-reflection, self-restoration, and self-expansion so you can return to daily life empowered to infuse your own magic in the world. Connecting with other like-minded mothers in nature helps to restore our natural rhythms and attune us to the greater frequencies of what it means to be a woman in the world today. These retreats will fill your soul with the much needed inspiration to endure challenge as it comes and to move the mountains necessary to create more freedom in your life and in the world.
MAY 5-7, 2023
SPARK YOUR MAGIC
This weekend will be an opportunity for you to reignite your passion and playfulness, activate your primal sovereign power, and find a deep sense of clarity and purpose.
OCTOBER 12-16, 2023
GLAMP & BACKPACK
A once-in-a-lifetime opportunity to see bask in this full solar eclipse while hiking in the pristine presence of nature and exploring the shadows within ourselves.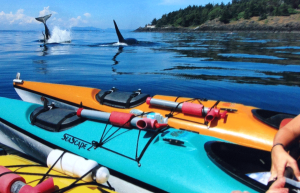 Aug 31 – SEPT 3, 2023
KAYAK & RELAX
Soak in the crisp air, enjoy the clean water, revel in the slower pace of island life and refresh and rejuvenate your soul in the company of other adventure seekers.
NOV 3-5, 2023
RELEASE & RENEW
It's that transitional time of year when the nights are getting longer, our rhythms are getting slower, and we inherently desire to move into a self-reflective space.
JOIN US
A snapshot of the beauty that emerges when mamas gather in sacred time together…