Reconnecting with ourselves, with nature, and with each other
— to create a more positive future for our children.
WHO WE ARE
Mothers Moving Mountains is a community created for all mothers to be our greatest selves –
to dance wildly, think freely, and embrace our inherent sovereign nature as women.
Through retreats. community gatherings, amd virtual experiences,  
we provide a light and fun, deep and meaningful, safe and inspiring space
for mothers of all races, religions, cultures and identities
to come together with each other and their children
to feel nourished, supported, and loved. 
Retreat into the mountains to rejuvenate your mind and body, immerse in nature, connect with other mamas, and walk away with inspiring ways to live more in alignment with your truth.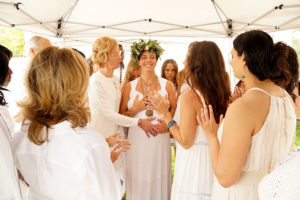 Integrate seasonal rituals and initiatory ceremonies with earth based wisdom practices – to bring more sacredness, rhythm and meaning to the pivotal transitions and milestones of your life.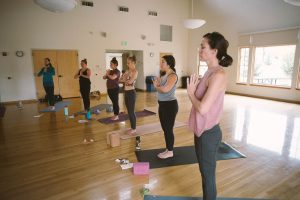 Whether you need personalized guidance on how to access your inherent power or a roadmap to ignite the best version of yourself, small group and online coaching will challenge you to let go and transform.
"Tiffany is a powerful and professional woman deeply connected to the wisdom of our ancestors and to a source greater than ourselves. I am so grateful to have worked with her while transitioning into the most important role of my life, motherhood. Her knowledge and work continues to provide me with a spiritual confidence and reminder of the mother and woman I am…and always have been."
"Tiffany helps me realign my thoughts and goals to become a better version of myself. A community of mothers is needed to help bring more loving kindness to our world and she does that each time. I feel like I now have a group of people to reach out to that I otherwise wouldn't have known otherwise. A motherhood community like this should become a requirement for parenting in this day and age."

ABOUT THE COMMUNITY LEADER
Hi, I'm Tiffany.
I am a mother, I love to move, and I love the mountains. And for as long as I can remember I've always been on a mission to move mountains. But this time, these mountains of social, economical and cultural transformation are bigger than me, and I realize I can't do it alone.
I've always been a bridger of gaps – between languages, between cultures, between realms. My fire gets stoked when I have an opportunity to connect people deeper to their truth, to each other, and to their innate creativity. Through these connections, I believe that we can build a supportive and vibrant future for ourselves and our children.
Tiffany holds space with a reverence for ancient wisdom and personal understandings and creates an environment for magic and miracles to happen through authentic experience of self.
Tiffany will nourish your soul with her infectious, positive thinking and serene approach to living. Even through my debilitating physical struggles,Tiffany helped me connect to my higher power.